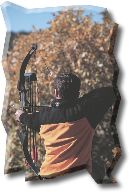 Archery/Shooting Range • Learn how to shoot arrows along with the basics of gun safety. Accompanied trips to our secluded shooting range will be made three times a week. Our recreation staff will provide bows and arrows, shotguns and shells for trap shooting, and rifles for target shooting. Experience the thrill of learning how to use some of the most powerful tools of the Old West!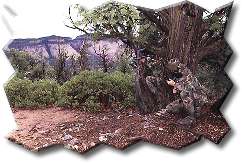 Paintball Games • Have you ever wondered what it was like to be involved in a old fashioned shootout in the Wild Wild West? Guests of the ranch will experience heart-thumping excitement as they team up, and go to battle in our daily paintball war. The recreation staff provides instruction, supervision, protective gear, camouflage fatigues, paintballs and guns for this exciting and popular game. Offered in our natural paintball arena several times per day, paintball is a high -adrenaline way to spend the afternoon.
Petting Zoo • Kids of all ages love to spend time visiting the domesticated animals at the resort in our petting zoo. See rabbits, sheep, chickens, and a couple of goats named Thelma and Louise.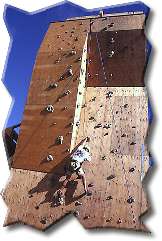 Rock Climbing/Rappelling • Zion Ponderosa has recently finished construction on a 40-foot high climbing and rappelling wall. This wall is the biggest wall in Southern Utah and has charted climbs for both the beginning and advanced climbers. The wall is the perfect focal point for group training and trust workshops. With over 20,000 square feet of indoor/outdoor climbing surface, our wall is the hot spot both in winter and summer months.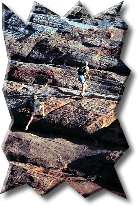 Spectacular Hiking • Zion Ponderosa shares seven miles of common fence and breathtaking scenery with Zion National Park. We'll provide you with direct access to many of Zion's world famous trailheads. Guests can choose to see the magnificent views of the Cable Mountain and Observation Point trails or to experience the rugged adventure of Orderville Canyon - a major tributary to the popular Zion Narrows. Zion Ponderosa provides shuttle service to and from Zion Park trailheads for our guests.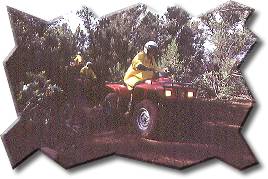 Guided ATV Tours • Ride the new cavalry of the Wild West with a guided ATV tour. ATV means all-terrain vehicle and they are true to their name. ATVs can go just about anywhere on the ranch in any type of weather. Riding in the Park is forbidden, but there are plenty of trails on the ranch with beautiful scenery to make your ATV tour an unbelievable experience.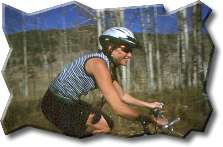 Mountain Biking • When the horses are resting, the horse trails make plenty of good single-track trails for beginner and experienced mountain bikers. Zion Ponderosa is home to an annual professional mountain bike race. Bikes and helmets are included for guests of the ranch.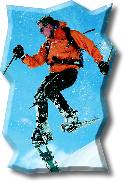 Winter Activities • Winter at Zion Ponderosa is a beautiful time of year and offers multiple snow activities for all-inclusive guests. Choose from unbelievable winter hiking, horseback riding and guided ATV tours. If you are a cross-country skier or interested in snowshoeing, you will be in heaven. Indoor climbing and rappelling as well as trap shooting, paintball and pond fishing are always available.