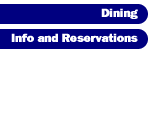 Your all-inclusive retreat is complete with full dining privileges each day you are at Zion Ponderosa. Our guests do not go away hungry.
Breakfast • Each morning your group will awake to a full selection breakfast bar. Hot and cold items are available including, eggs, bacon, sausage, pancakes, rolls, bagels, cereals, juices and more. You are welcome to return to the breakfast bar as often as you would like.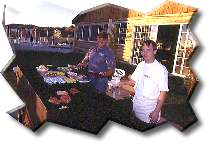 Lunch • Choose to have your lunch bagged for an outdoor adventure or stay back at the ranch for a made-to-order hot or cold lunch. Either way, you will be happy with your selection. Choose from deli sandwiches, soup and salad bar, daily lunch specials, hamburgers and hot dogs.
Hot Cookies • Every afternoon at 3 p.m. our kitchen staff prepares delicious hot cookies. You will find your favorite whether it's chocolate chip, white chocolate with macadamia nuts or oatmeal, they are oven fresh every day.
Dinner • Guests love our nightly Ponderosa Feast. Served in our main dining hall, we feature bar-b-que specialties including rib-eye steaks, halibut, Utah trout, and nightly dinner themes such as Mexican, Italian, All-American, and seafood. No one goes away hungry from our nightly feast!